BMW E36 coupe dashboard retrofit
I have spent a lot of time in the garage over Christmas, working on my car. The temperature in the garage was constantly less then 3°C, but otherwise it was very relaxing.
The point of me almost freezing to death was to upgrade the old half grey dashboard in my 3er to a better looking all black dash that BMW put in these cars after the facelift.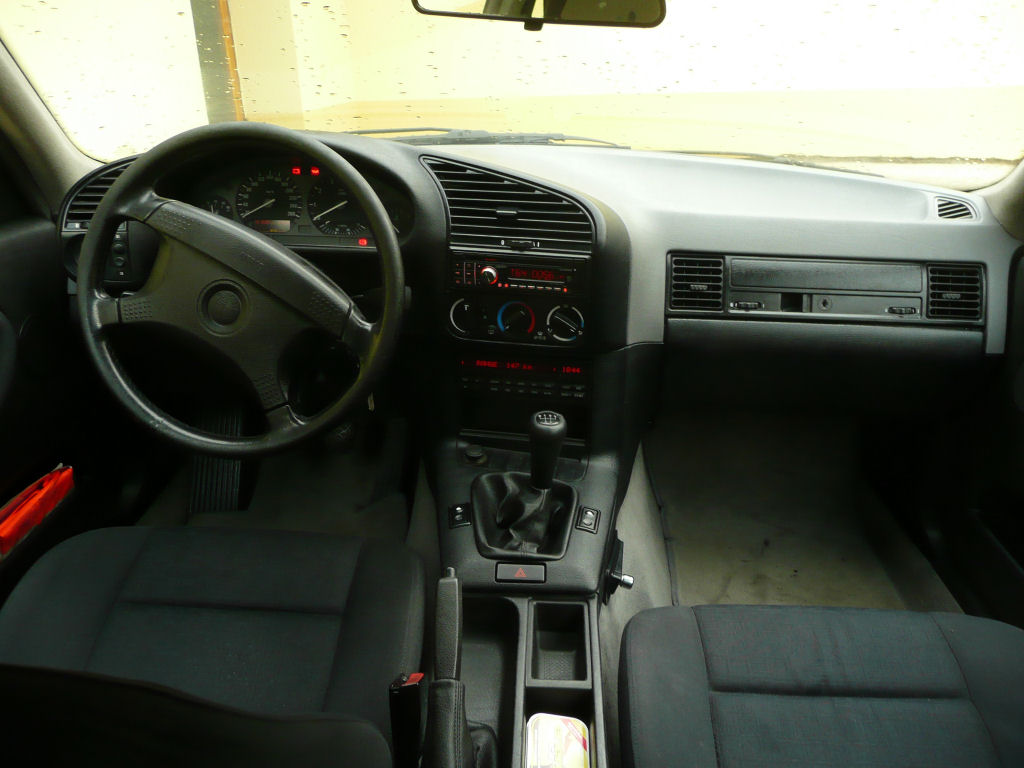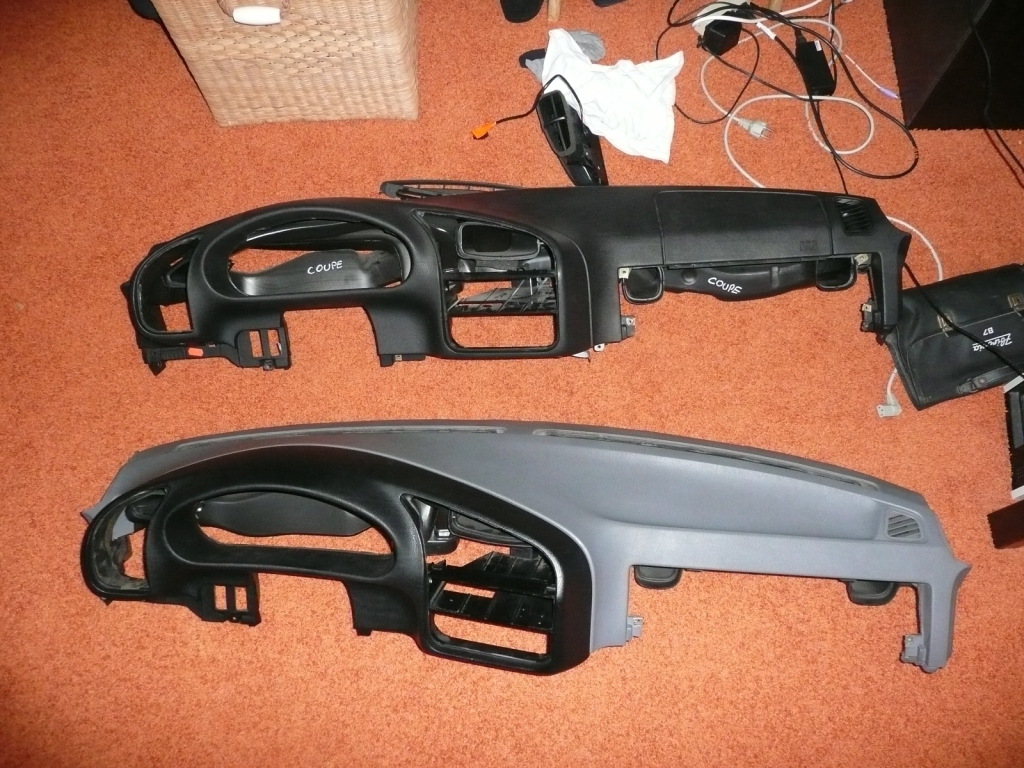 While having the dash off, I also decided it was a good time to rethink, rebuild and most importantly tidy up all the custom electronics that I have been working on over the last year. This includes the wires and crossovers of the front speakers, the alarm and my little black box that takes care of rolling up the windows upon locking the car.
The point of the black box is to intercept the communication between the alarm and the rest of the car and modify it or react to it. The most visible function is the automatic window roll-up upon locking. It also contains diodes needed to connect all door sensors to a single pin on the alarm, a relay that prevents the automatic locking of doors after starting and parts of other mechanisms that I have not yet fully implemented. Unfortunately, I forgot to take a picture of the inside of the box..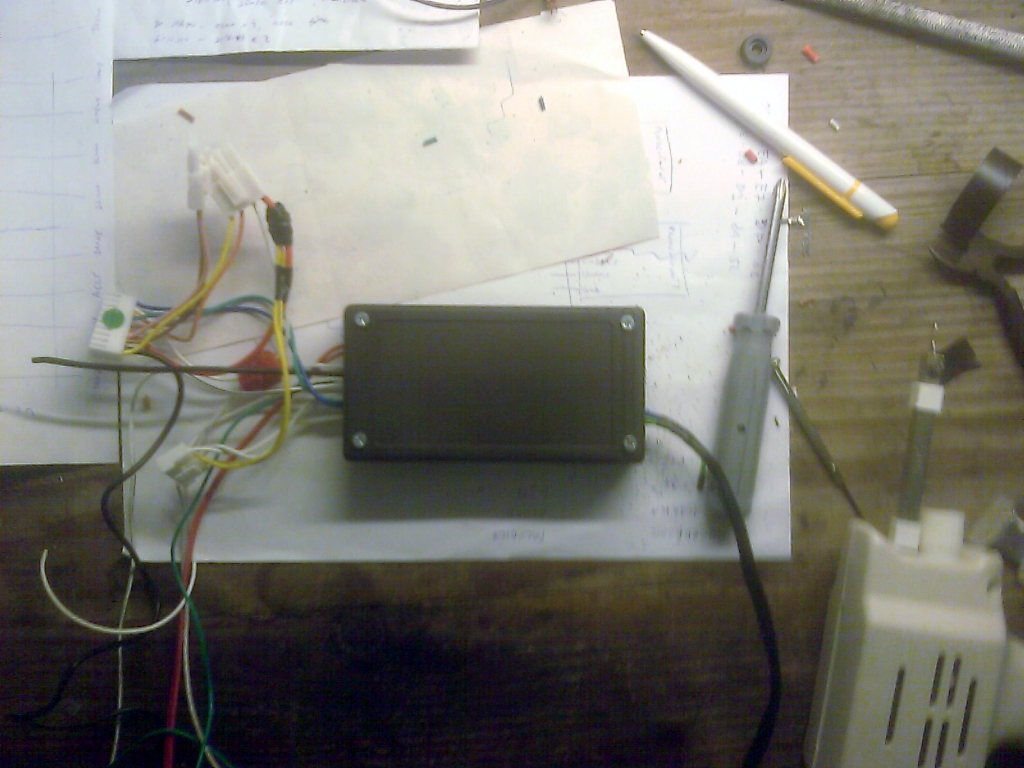 The new dashboard fits very well, there are no squeaking noises or similar. The glove compartment door will need a little fixing, though, it doesn't fit very well, probably due to bad mounting of the central panel next to it. I have also spilled some of the substance that I was using for cleaning over the dash as you can see on the picture, otherwise the dash is very clean and looks nice.
The next upgrade will probably be a new steering wheel and some black floor mats.